Join the fastest growing writers' organization in the world and receive a ONE-YEAR SUBSCRIPTION to The Write Markets Report and a membership packet including freelance writing reports, a disk of 1,000+ newspaper contacts, How to Be A Syndicated Newspaper Columnist, and so much more!


Professional writers and journalists available today for assignments.


FREE listings for firms needing writers for current and future assignments. Contact forwriters@reporters.net


Increase your sales and writing potential by visiting our favorite links.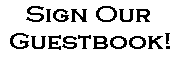 Web design by Allie Lim
Questions? Contact Webmaster at aadair@electrotex.com